Hospital Nova is the new central hospital in Central Finland. Hospital Nova provides specialist medical care services to 275,000 Central Finns and primary health care services to approximately 56,000 Jyväskylä residents. Hospital Nova is the largest public investment ever made in the province of Central Finland. It is also the first completely new hospital built in Finland since 1980.
The operating rooms of the new hospital are of a high standard and designed to be flexible. That is why Hospital Nova chose Halton Vita OR Space solution for their 24 operating rooms.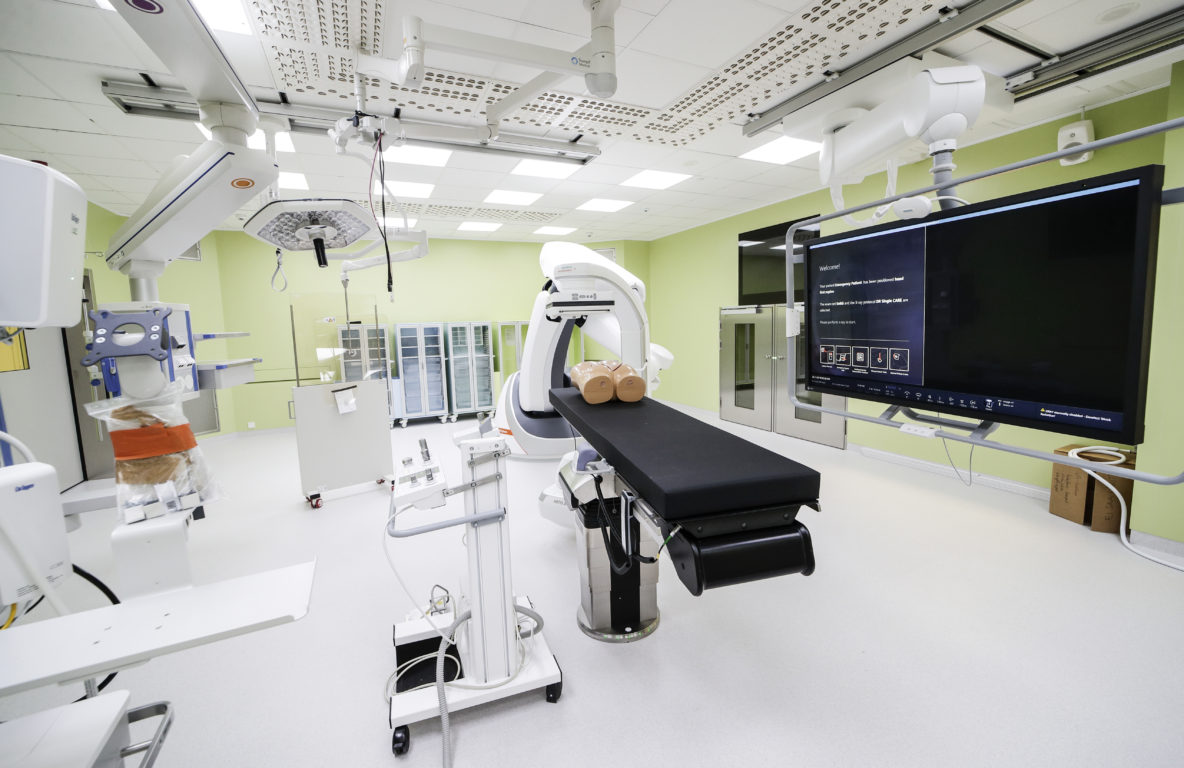 Photos: Petteri Kivimäki
Halton Vita OR Space solution enable free usage of the whole space with ISO 5 ultra clean levels with no need for zone structure in the floor space. It makes the operating room adjustable to any medical equipment existing on the market leaving a lot of space in the suspended ceiling for medical technology, rails, columns. It also brings high comfort level for personnel.
In the Hospital Nova Halton took care also of installation and validation of the solutions.