Vita Extract | Gas & Smoke Extraction
Gas and smoke extraction solution
The Halton Vita Extract solution provides a health-friendly work environment by removing hazardous gases directly at their source. Anaesthetic gases are collected from the patient's mask after they have been exhaled, and smoke produced in surgeries is collected straight from the diathermy device or surgery area.
Halton's delivery includes a system with design support, commissioning, and fine-tuning services.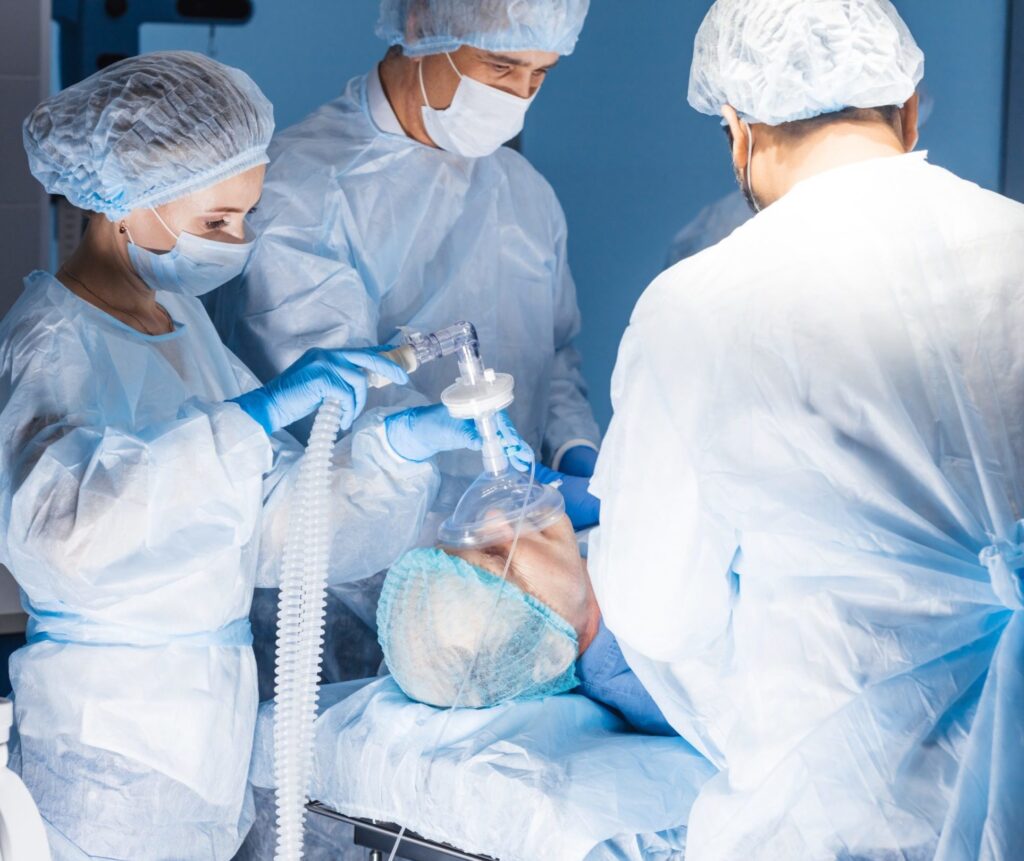 How to protect medical personnel from exposure to gases and surgical smoke that create health hazards in spaces where they treat patients?
Do you have a challenge that requires a solution?
Consult us! Let's see if we have ready made solutions for you or if we can make one together!
Why choose Halton's Vita Extract?
Halton Vita Extract is a solution for anaesthetic gas and surgical smoke extraction in medical use. Nitrous oxide is good and well proven pain relief during childbirth, but even low concentrations in the room air can cause headaches, nausea and tiredness to medical staff. Surgical smoke generated in laser and electrosurgical procedures is an inconvenience and can be hazardous to medical personnel.
Halton Vita Extract creates better air quality in hospital environment by evacuating anaesthesia gases and surgical smoke directly from the source.
Halton Vita Extract key features:
Removes hazardous gases and minimizes exposure to unhealthy substances
Energy-efficient performance ensured by one or several frequency controllers
Reliable performance thanks to high-quality components
Low noise level
Low maintenance need
Connectivity with Building Management System (BMS)
The vacuum is generated by one or multiple blower fans of the central unit that is typically located in a ventilation machine room. Vacuum piping is routed throughout the building to individually controlled suction inlets.
The constant vacuum pressure in the pipework, generated by the vacuum blowers in the central units, extracts the gases out of the medical equipment and forces them out through the exhaust piping. Dedicated sound attenuators suppress pipe noises for the user's comfort.
Halton delivery includes:
Design support
Central units
Flow control valves
Sound attenuators
Suction inlets
Control panels
Commissioning
Vita Extract (VEX) demonstration
Watch the demonstration video to see how effective the Vita Extract (VEX) is at removing gas (from anaesthetics) and smoke particles (produced from surgeries) from around the patient's mask.